Finally, say goodbye acne, hello beautiful skin.
At Aspen, our nationally recognized North Shore acne care program begins with a complimentary skin consultation with our medical director that includes complete photodocumentation and skin analysis. This initial first step helps us create the most effective acne treatment plan specifically tailored for you. Aspen offers a complete, nationally proven clinical program for treatment of all stages of acne in all age groups. Our approach to fighting acne incorporates the latest laser and light based therapies along with traditional medical treatments. Our treatment plans utilize Microdermabrasion, Chemical Peels, Aramis, Omnilux L.E.D. (red & blue light therapy), PDT (Photodynamic Therapy), and Microneedling.
Microdermabrasion
With our unique approach, Aspen utilizes an extremely managed spray of fine crystals to remove the damaged outermost layer of skin to reveal younger, firmer skin. Microdermabrasion is an effective, painless substitute to chemical and laser treatments. Individual microdermabrasion treatments are recommended every two weeks. When performed with an alternating skin care treatment, the protocol would be microdermabrasion, followed two weeks later with an alternating treatment, followed two weeks later with microdermabrasion. Four sessions of each treatment are recommended depending on skin condition and concerns. Maintenance sessions should be sought to keep skin healthy and glowing.
Chemical Peel
Promoting the removal of facial blemishes through chemical exfoliation. Aspen has long been a leader in Chemical Peel technology with its unique approach and focus on key techniques to provide our patients with the very best results. Chemical Peels are often combined with Microdemabrasion for a more aggressive exfoliation.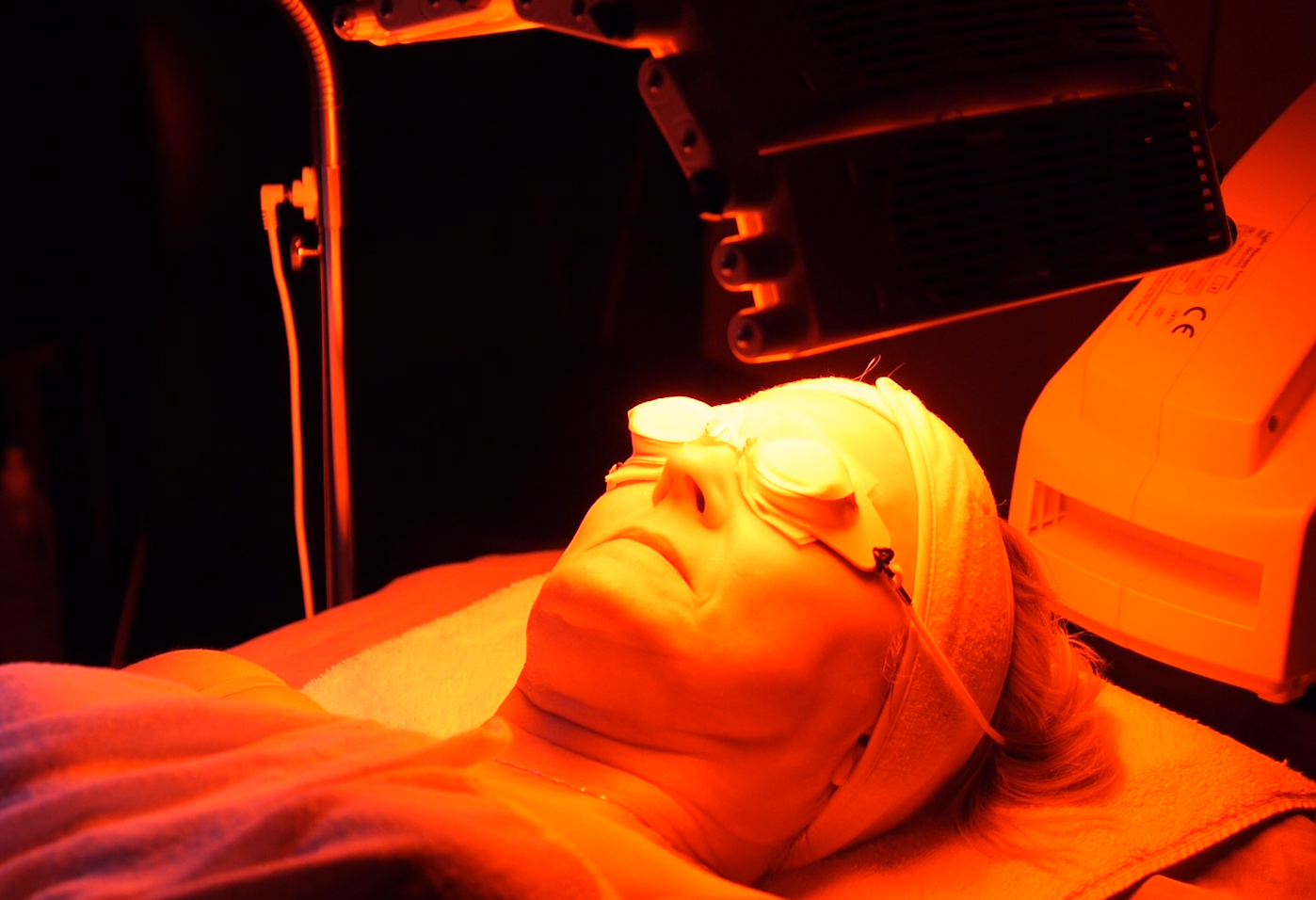 Omnilux L.E.D. Light Therapy
With this treatment approach, Omnilux BLUE™ eradicates the bacterium that causes acne. This is combined with Omnilux RED Revive™ which has anti-inflammatory properties; this helps minimize the redness of acne lesions and promotes healthier skin. In addition, Omnilux RED Revive™ stimulates fibroblasts therefore enhancing collagen production, cell turnover, and promotes healthy glowing skin.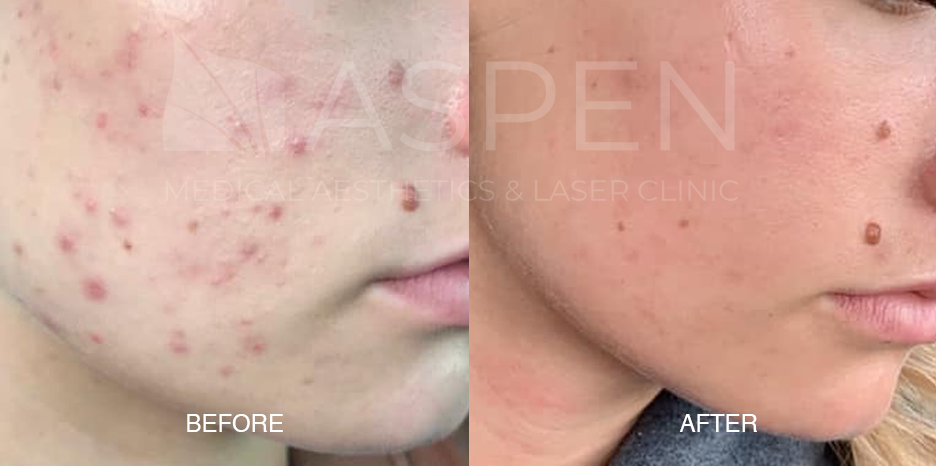 SkinPen & Advanced Fractora Microneedling
Click here to learn about our Fractora Advanced Microneedling service,
a very effective option for acne treatment.


Click here to learn about our SkinPen Microneedling service,
a minimally invasive microneedling treatment.
HydraFacial
Click here to learn about the HydraFacial,
another great option for acne treatment.