The best laser for glowy skin.
Clear + Brilliant gentle laser is a skincare treatment that uses fractional laser technology to help prevent early signs of aging, maintain a youthful look, and improve the overall appearance of skin. Clear + Brilliant treatments are different from other lasers in the following ways:
Little to no downtime
Excellent for ALL skin types and all seasons
Increase absorption of skincare products
Compliment other aesthetic treatments
Great option to prepare for a special event

Benefits




Visibly reduces the appearance of pores, fine lines, and wrinkles
Improves skin tone and texture
Amazing treatment for Melasma (hormonal pigmentation)
Helps skin look radiant, illuminated, and glowing
Great for ALL ages. ALL skin types. ALL year long
A TRUE laser that gently resurfaces the skin
Compliments other aesthetic treatments
Increases absorption of skincare products
Non-invasive
Minimal downtime

How many treatments are recommended?

The benefits of Clear + Brilliant are cumulative. The more treatments you get the better your skin will look in the long run. 4-6 treatments are recommended for ultimate results and successful outcomes.

What will I look like post treatment?

Clear + Brilliant treatments are gentle. You may experience mild redness and subtle inflammation immediately after treatment. These generally resolve within a few hours but may last until the following day.

What does the treatment feel like?

You will be topically numbed before treatment. Most patients describe a pricking feeling and an increased sensation of heat during treatment.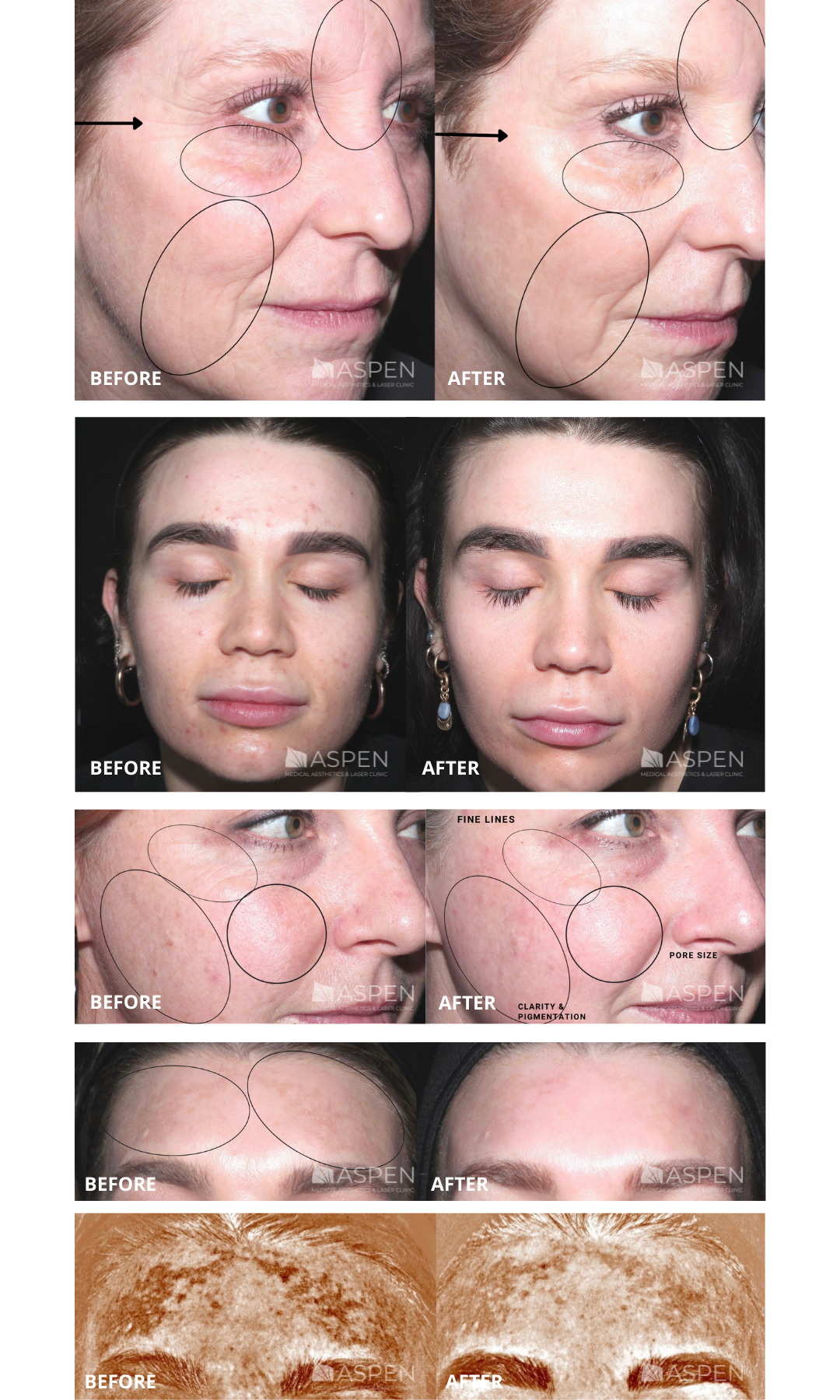 Learn More